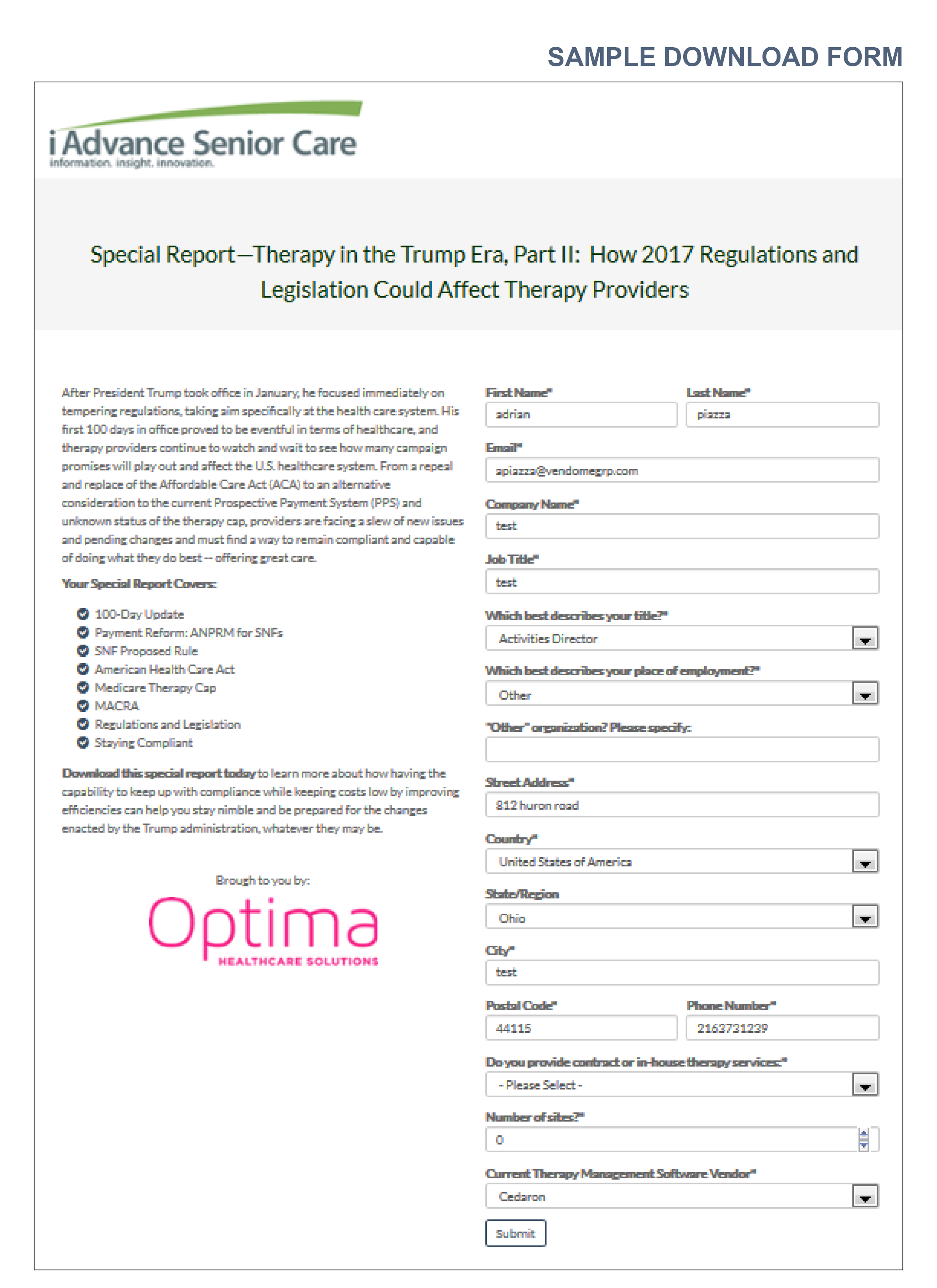 In our Content Syndication program, you provide us with a case study, whitepaper, newsletter, or other asset. We develop a comprehensive marketing program to promote your asset by hosting it our website and notifying our audience that it is available. Before accessing the asset, they are required to answer a few questions—and you receive all of the information, including answers to your specific questions.
Here's How It Works
Step 1. Our audience is notified that the asset is available through customized email promotions, and/or ads on our website or in our eNewsletters.
Step 2. Our audience must register to access your asset by providing their full contact information. You may also ask up to three questions of your choice on the registration form.
Step 3. After registering, subscribers are given access to your asset.
Step 4. You will receive periodic lead reports (in Excel format) with detailed registrant data captured in the registration form.