Printer-friendly version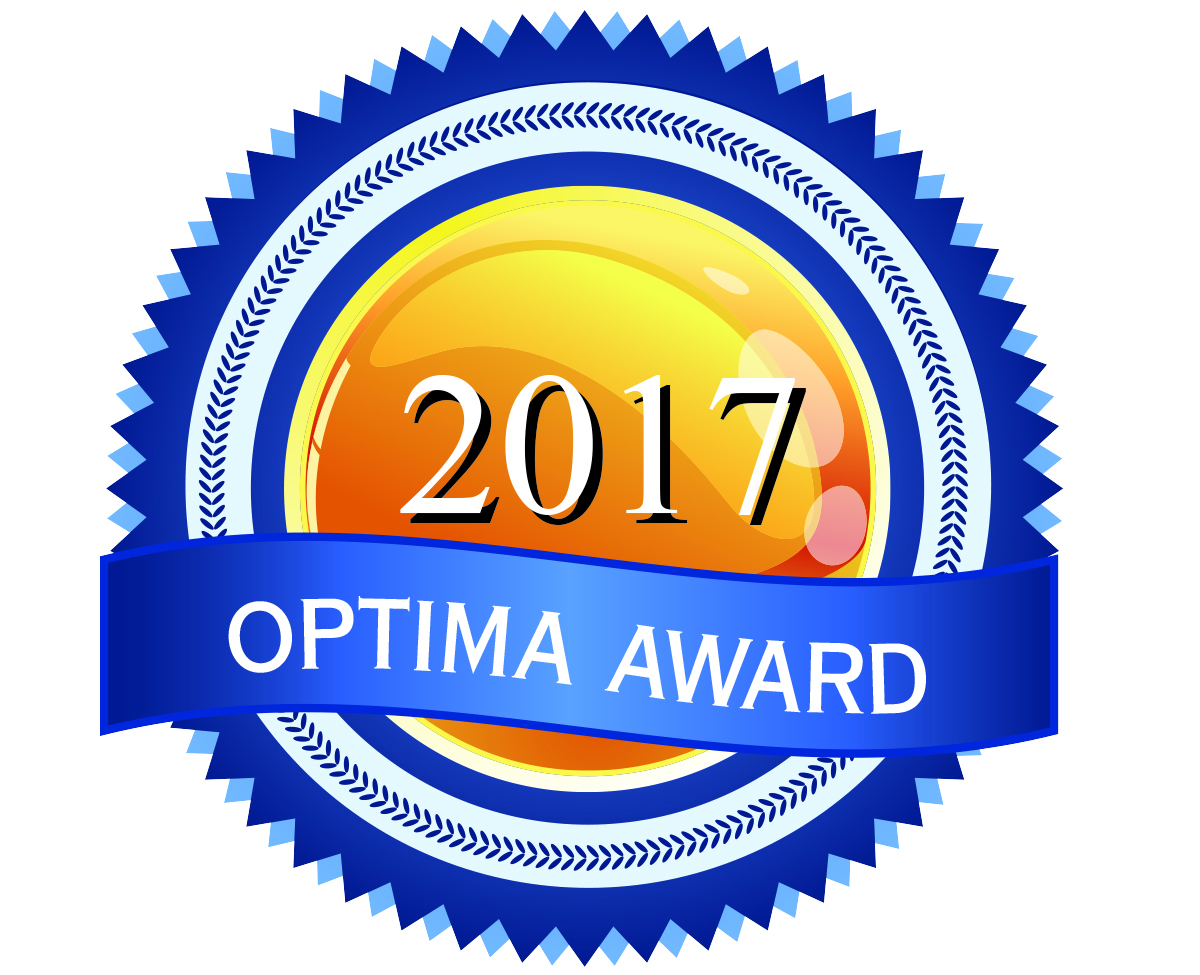 **The 2017 OPTIMA Award Form will go live April 15th**
Let the competition begin!
To begin the 2017 OPTIMA Award application process, complete the form here. Completing the form and its 50-word summary will allow you to download the submission guide, which will help you prepare the rest of your submission. The final submission deadline is 5 pm ET on July 1st, 2017.
For more information, email Editor-in-Chief Pamela Tabar at ptabar@vendomegrp.com.
The OPTIMA Award is I Advance Senior Care's national best practices program that recognizes exceptional programming and person-centered service delivery within long-term care residence settings, and celebrates the team-based efforts and dedication that make them happen. I Advance Senior Care (previously Long-Term Living) created the OPTIMA Award in 1996 to laud innovative, resident-centered, outcomes-oriented programs and initiatives that enhance the daily quality of life and encourage the optimum abilities of residents living in long-term care and assisted living environments. I Advance Senior Care has a 64-year history of being the "how-to" innovation source for skilled nursing, assisted living, rehabilitation, memory care and other residential settings that delivery quality care to seniors, and the OPTIMA Award is a yearly culmination of excellence to be shared among our readership.
Innovative programs can enrich residents' lives in many ways. Submission-worthy projects, therefore, can come from any department involved in long-term care service delivery, including programs that address nursing care, social services, staff development, quality improvement, dining services, memory care and rehabilitation, to name a few.
The OPTIMA Award winner will receive the engraved OPTIMA statuette and will be the focus of an in-depth feature story, written by the I Advance Senior Care editors and published both online and in the magazine's print and digital editions.
To compete well in the OPTIMA Award program, a candidate's submission needs to detail a recent program or project that reaches beyond common industry practices in approach or technique. The independent judging panel looks for strategies in providing care and services that can serve as a model for others nationwide.
Could your recent program initiative or project be the next OPTIMA winner?
Submitting a nomination for the OPTIMA Award involves two easy steps:
1. Fill out this short form, including a 50-word description of your program, to begin the process.
2. Completing the form will allow you to download the OPTIMA Award Submission Guide, which will assist you in preparing the information needed in your nomination.
Want to see what OPTIMA Award-winning programs look like?
We've collected the coverage of previous winners below. Projects have included dining programs, memory care initiatives, resident empowerment curricula, and fall prevention programs, just to name a few.
Past winners have included the caregiving staffs and programs of:
2016 - Texas State Veterans Homes, Austin, TX — Military Trauma, PTS and Behaviors in Long-term Care Facilities
2015 - Silvercrest Center for Nursing and Rehabilitation, Briarwood, N.Y. — Reducing Avoidable Hospitalizations
2006 - Glen Cove Center of Glen Cove, N.Y. — Tying the Hardest Knot: Creating and Sustaining a Culture of Hospitality
2006 - Lancaster Health Group of Chicago, Ill. — C.H.O.I.C.E. (Choosing How Our Individualized Care Evolves)
2006 - Silvercrest Center for Nursing and Rehabilitation, Briarwood, N.Y. — Upgrading Respiratory Services
2000 - Kings Harbor Multicare Center of Bronx, N.Y. — Transportation Links to Improved Quality of Life
1999 - Jewish Home and Hospital, New York, N.Y. — A Touch of "Magic" - Using a Service Dog for Dementia
1998 - Winner: Woodbury Center for Health Care, Woodbury, N.Y. — Preventing Falls, Promoting Fitness
1998 - Runner-up: Springfield Health & Rehab Center, Springfield, VT — Restraint Reduction
1997 - Mt. Lebanon Manor, Pittsburgh, Pa. — Now Hear This: Upgrading Residents' Hearing Amplification
1996 - Resident-Focused Care: Botsford Continuing Care Corp., Farmington Hills, Mich. — Pulling Together for Restraint Reduction
1996 - Staff Development: Botsford Continuing Care Corp., Farmington Hills, Mich. — Energizing Staff to Improve Care
1996 - Quality Assessment and Assurance: Exeter Healthcare, Inc., Exeter, N.H. — Now It's Safety First